Laser Marking Service
Dorniel offers Laser Marking Service on large selection of promotional and corporate gifts. We mark (Surface Engrave) company logos or brands on almost any metal surface including : metal pens, key holders, USB flash drives and thousands of other metal items.
WHAT IS LASER MARKING
In simplest terms, laser marking is a permanent process that uses a beam of concentrated light to create a lasting mark on a surface. Typically performed with a fiber, pulsed, continuous wave.
It can be automated and processed at high speeds, while leaving permanent traceability marks on a range of materials, including steel, aluminum, ceramic, plastic, glass, wood, paper, and cardboard. Parts and products can be marked with text; machine-readable data, such as barcodes, Unique ID codes, etc; or graphics.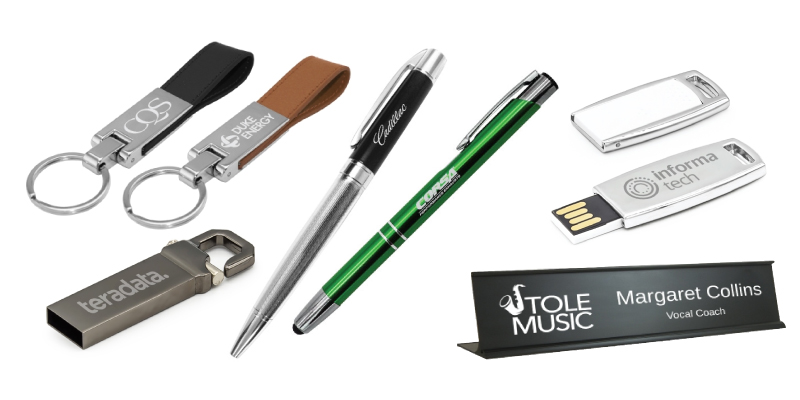 THE BENEFITS OF USING A LASER MARKER
Manufacturers can gain many benefits from the laser marking process, whether it is basic part identification and branding or complete traceability to track and trace parts from cradle to grave. Direct part marking with a laser marking machine delivers durable, readable marks.
The results of these high quality marks include:
>Greater operational efficiency and productivity with less waste and downtime

>More visibility and accountability throughout the supply chain

>Minimized costly threats such as quality and counterfeiting issues

>Ensured compliance with industry regulations